NEW PHOTO BOOK gSMALL BIOGRAPHYh IS NOW AVAILABLE
Title:Hysteric Sixteen Ueda Shoji gSmall Biographyh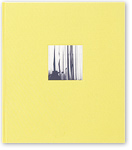 Format:262 x 230 cm, Hardback with cloth binding, 166pages
Price:\5,880
Date of publish:6 June, 2006
Contribution:Gabriel Bauret
Language:Japanese / English
Publisher:Hysteric Glamour, 3-12-6, Sendagaya, Shibuya-ku, Tokyo 151-0051, tel. +81 3 3478 8471
Dealer in Japan:
Bueno! Bookshttp://www.buenobooks.com/hyst/index.html
NADiff http://www.nadiff.com/
LIMITED NUMBER OF THE COLLOTYPE PORTFOLIO HAS EDITED
Collotype is a printing process developed in France approximately 150 years ago. It is a printing technique invented during the dawning era of alternative process and printing. With only a handful of establishments proficient to produce fine collotype prints today, the collotype atelier at Benrido, Kyoto, continues to foster this process that is on the verge of extinction. For over a century, Benrido has turned in over 2,500 full-scale reproductions of Japanese national treasures and cultural assets by utilizing this unique process.
Never before in the history of Japanese photography, under the supervision of the Tokyo Metropolitan Museum of Photography and the Shoji Ueda Office, the collotype atelier at Benrido, Kyoto, has published a limited edition portfolio collection ?CHILDREN CALENDAR ? consisting of 12collotype prints selected from Shoji Uedafs most celebrated series of the same name. This is the first time in which new prints are being made after the death of the photographer in 2000. As original prints of Ueda have become all the more unavailable for institutions and connoisseurs around the world, this is a rare opportunity to collect 12 of Uedafs best works. The collotype prints presented in this collection are extremely archival. These exquisitely crafted works of art not only capture the spirits of Uedafs vintage prints, each of them inspires something new to the familiar images of the modernist master.
From luminous whites to rich blacks, the luxurious range of tones exhibited by collotype is unparallel. Richly printed with fine quality inks applied in exacting proportions to the delicately handmade Japanese papers, the collotype prints produced by Benrido, Kyoto, capture all the detail and ambiance of the original photograph in continuous tone. The transcendental beauty of this painstaking historical process shall aspire to create more new images in the future, as seen in the lyrical nostalgia of Shoji Uedafs CHILDREN CALENDAR.
<The Children Calendar Series>
This series comprises of Uedafs works between 1955-1970, that of which were prints submitted to or commissioned by photo magazines, etc. In 1971, Chuokoron-sha published this body of work and named it CHILDREN CALENDAR as part of a photo collection featuring young promising photographers such as Ikko Narahara, Shomei Tomatsu, and Daido Moriyama, who were members of either the prestigious VIVO or PROVOKE. Thus, the already 58 years old Ueda, then still viewed more as an amateur photographer from the countryside, drew considerable attention and became a legendary figure. In CHILDREN CALENDAR, Ueda used children as main subjects to illustrate the changes of seasons in Tottori. The elegant and transient images in this series reflect the modernist masterfs inimitable photographic sentiments.
CHILDREN CALENDAE, photographs by Shoji Ueda
Edition of 30 boxed sets;
12 handmade collotype prints (each print is numbered and sealed) on Japanese handmade paper (Echizen torinoko #2)
Print size:14h x 17h
Image size:~9.5h x 14h
Individual mat size:20h x24h
Handmade clothbound case size: L51 x W62 x H5 cm
Price:1,000,000 yen + 50,000 yen (tax)
Text by Kunio Iwaya
Supervised by Ryuichi Kaneko (TokyoMetropolitanMuseum of Photography) and Kaoruko Nakada (Shoji Ueda Office)
Produced by and printed at the Collotype Atelier, Benrido, Kyoto
THE COLLOTYPE PORTFOLIO IS NOW AVAILABLE
The more photography is digitalized, the more representation in hand-made photographs are needed. The gCollotypeh is one of the classical printing processes which existed in pioneer days of photography. Even though this printing technique is very rare at this moment, it is drawing attention as one of the processes for photography again.
Benrido has published the portfolio titled gGone Are the Daysh with 6 monochrome photographs of Shoji Ueda in collotype printing.
It has been possible to represent these prints in smooth gray shades from deep black to white and warm tones using pigments.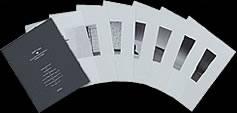 Shoji Ueda fine selection gGone Are the Daysh
6 collotype prints with replica of signature in a portfolio
Hand-made printing by Benrido Collotype Atelier, Kyoto
Size: 8x10inch (25.4x20.3cm)
Publisher: Benrido
NEW PHOTO BOOK IS@AVAILABLE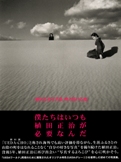 Title: Shoji Ueda Photo Album: A Wind Blowing Through
Format: 26.5 x 20cm, Paperback with jacket, 160pages
Price: \3,150
Publishing schedule: Middle December, 2005
Editor:
Ryuichi Kaneko (Tokyo Metropolitan Museum of Photography)

Kyoko Jinbo (Tokyo Metropolitan Museum of Photography)

Kaoruko Nakada (Shoji Ueda Office)
Language: Japanese only
Summary:
Pre-war: Experimental works with technique of solarization and backlight shooting
1940-1950: Dune series
1950-1960: Objet d'art
1955-1970: eChildren Calendarf
1970fs: eSmall BiographyfeLandscape VisionfeMemories without Soundf
1980fs: Experimental works with VPK single lens and color photos eBrilliant Scenesf
1990fs: Experimental works in Kodak dye-transfer print eStill Lifef
1999: The last works: eBlack Wavef
Publisher: Kyuryudo
7F, 3-23 Kioi-cho, Chiyoda-ku, Tokyo 102-0094
Tel. +81 3 3239 3382 Fax. +81 3 3239 3376
http://www.kyuryudo.co.jp/
SPANISH CATALOGUE OF SHOJI UEDA TOURING EXHIBITION IS NOW AVAILABLE IN TOKYO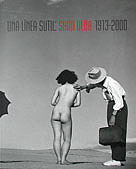 gUNA LINEA SUTIL : SHOJI UEDA 1913-2000h
21x30cm, 192pages
Publisher :Fundacion gla Caixah
Language : Spanish (Includes English translation at the end)
Commentary : Gabriel Bauret, Kohtaro Iizawa
Price : \7,245 including tax
Dealer in Japan : NADiff x 10iTokyo Metropolitan Museum of Photography 1F, 03-3280-3279j
"EUROPE TOUR REPORT" IS NOW POSTED ON TPO PHOTOSCHOOL'S WEBPAGE;
http://www.pariseiga.com/photoschool/topics/topics_feature.html
THE PICTURE BOOK FOR KIDS IS NOW AVAILABLE
Have you ever had any desire to hide your existence from anyone at any moment? What would you feel if you could hide yourself? In what kind of place and what kind of way would you hide? Why donft you go to the world of photographs to play ehide-and-seekf? This is a ephilosophicalf picture book to approach the mystery of epresence of lifefthrough poetic texts and uniquely framed photographs in beautiful monochrome tone.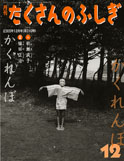 Title: "Hide and Seek: Through the Photographs."Author: Joko Iwase (texts) Shoji Ueda (Photos)
Format: 25x19cm, 40pages
Price: \700
Date of issue: November 1st, 2005
Publisher: Fukuinkan Shoten
6-6-3 Honkomagome, Bunkyo-ku, Tokyo 113-8686
Tel. +81 3 3942 1226 +81 3 3942 6016